Patriots Club

About Us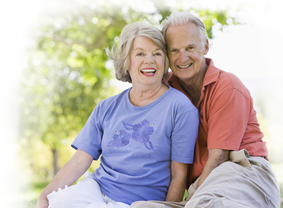 The Patriots Club is a special program designed for members of MidWest America Federal Credit Union who are 50 years of age and older and regularly use the services of MidWest America.
Qualifications
Questions
If you meet the above requirements, you are eligible for membership in the Patriots Club. Call the Marketing Department at 260-423-8211 or 800-348-4738 ext. 5211 for a Membership Application.
Whether you are one of our regular travelers or this is your first opportunity to join us for an event, now is the time to mark your calendars for an upcoming excursion. The Credit Union handles all the details; all you have to do is sign-up and we'll take care of the rest. Motorcoach transportation is provided for all out-of-town events which means you don't have to worry about parking or traffic while driving to your destination. Because MidWest America schedules these trips and handles all of the details, our trips are priced competitively so you are getting the best value for your money. Patriots Club members travel at the best price we can provide and any of your guests are invited to join us at their own special rate.

To make your reservation or for any questions regarding these events, contact Laurie Black at MidWest America. She can be reached at 260-423-8211 or toll free at 800-348-4738 ext 5211.

June 9 - Annual Patriots Club Appreciation Day
Parkview Field, Fort Wayne, IN
You and your guests are invited to join us at the beautiful Parkview Field in downtown Fort Wayne on Sunday, June 9th, 2013 at 1:05 p.m. to see the TinCaps. This year we have secured the J. Chapman Suite which is the most upscale picnic venue at Parkview Field. Located near the first base line, this luxury area provides an exclusive open-air view of the game and the Fort Wayne skyline. Outdoor fans are located in the suite and provides some shading from the sun or rain. J. Chapman has padded seats in the front and high-top tables and chairs in the back. This exclusive area is located on the second level of the park and can be accessed by elevator.

Our menu has been updated this year and will include: St. Louis style ribs, beef brisket, BBQ chicken, cole slaw, potato salad, baked beans, watermelon slices, and fresh rolls. To top that all off apple crisp and ice cream will satisfy your sweet tooth! Soft drinks, sport drinks and bottled water are provided and a cash bar will be available. Picnic service begins 30 minutes before the game and will be served through the 7th inning.

There are only 60 seats available so call now to make your reservation. This is a great opportunity to bring the whole family out for an afternoon of fun. Patriots Club members attending will be eligible for MidWest America prizes that will be awarded each inning throughout the game.
Registering April 26th through May 24th
Patriots Club members and one additional guest are $30 per person.
Additional guests can join you for $35 per person.
Children are welcome. Kids age 7 and under are $20. The reservation deadline is May 24th and there are no refunds after that date.
June 28 - Cleveland Panorama Tour (Sold Out!)
The Patriots Club will be making a journey to Cleveland, Ohio to do a Panorama ("by land and by sea") Tour. The day begins with a 2-hour narrated cruise up the mighty Cuyahoga River aboard the Goodtime III. Our group will enjoy a hot buffet-style lunch while we experience a unique view of Cleveland and the Largest Variety of Bridges in America, which can only be appreciated from the spacious indoor and outdoor decks of the Goodtime III.

Following our cruise, our group will board the Lolly Trolleys of Cleveland for a 2-hour narrated tour of the city including: Downtown, the Flats, the Warehouse Disctrict, Ohio City, Progressive Field, Playhouse Square, and University Circle with a brief stop at the City Greenhouse.
Patriots Price is $85 per person. Guest Price is $90 per person.Price includes: continental breakfast, cruise, buffet lunch, trolly tour, taxes, and gratuities. A brief "on your own" dinner stop will be made on the return trip to Fort Wayne.
Departures: 7:00 AM Coldwater Crossing/7:30 AM Tillman Branch
Approximate Return: 9:00 PM Tillman Branch /9:30 PM Coldwater Crossing SOLD OUT!
Aug. 28 - Father of the Bride
Beef & Boards Dinner Theatre,
Indianapolis, IN

When a small wedding becomes a big event, a father can become a hilarious wreck! Between flowers, food and guests a person's patience (and bank account) is stretched to the limit. This frenzied wedding tale - made popular by the Classic 1950 film starring Spencer Tracy and more recently Steve Martin, is a feast of fun for everyone! Tour includes roundtrip motorcoach transportation, buffet lunch, matinee performance, taxes, and gratuities.
Patriots Club Member price is $74/Guest price is $79. Reservation deadline is July 12th.

Nov. 6 - Les Misérables
Beef & Boards Dinner Theatre, Indianapolis, IN

Les Misérables is the inspirational, award winning musical that follows the life of Jean Valjean. Set during the French Revolution, Les Misérables is a story of redemption and grace - and one of the longest running Broadway shows in history. Tour includes roundtrip motorcoach transportation, buffet lunch, matinee performance, taxes, and gratuities.
Patriots Club Member price is $74/Guest price is $79. Reservation deadline is September 20th.
There are still more trips to come for 2013! Please check again at a later date.
MidWest America Federal Credit Union (MWA) assumes no liability in any way. Any claims for unperformed services, negligence, injury, death, stress, or expense should be handled directly with the responsible parties and not with MWA. This includes but is not limited to airlines, cruise lines, motorcoach operators, hotels, porters, and any other entities providing service or involved in this program. No implied or verbal liability is to assumed on the part of MWA at any time. MWA reserves the right to cancel any tour prior to departure date for any reason (including insufficient number of participants) or change itineraries and/or substitute services or hotels of equal quality without prior notification.
Related Links
Go Green

Save time, money, fuel, and the environment by using online services.

Visa Gift Cards

A great gift for the person that has everything.

Reduce Debt

Bring your debt into focus with a free analysis and suggestions.

Account Security

Protect yourself from fraud.