Contact Us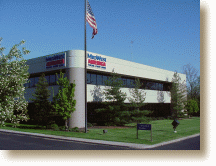 Main Office/Headquarters
1104 Medical Park Drive
Fort Wayne, IN 46825

(Do not include account numbers or personal identification information in email.)


MidWest Phone Banking
Local

260-482-3334 ext. 5278
260-423-8278

Toll Free

1-800-348-4738 ext. 5278
1-800-847-2278

Emergency Numbers
To report a lost or stolen ATM or VISA Debit Card:
To report a lost or stolen Credit Card or Home Equity Line of Credit Card:
Supervisory Committee
To contact the Supervisory Committee, please call the Internal Audit Department
at 260-482-3334 or 800-348-4738. Please ask for ext. 1031, or via mail at:
Internal Auditing Department
MidWest America FCU
1220 Medical Park Dr, Bldg 2
Fort Wayne, IN 46825

National Credit Union Administration (NCUA)
The NCUA is our primary regulator. If you would like to contact the National Credit Union Administration to file a complaint, they can be reached at:
National Credit Union Administration
1775 Duke Street
Alexandria, VA 22314-3428
Phone: 703-518-6300
Website: http://www.ncua.gov/
Related Links
Go Green

Save time, money, fuel, and the environment by using online services.

Reduce Debt

Bring your debt into focus with a free analysis and suggestions.

Account Security

Protect yourself from fraud.