1st & 2nd Mortgages
Home Equity
Construction
Specials
First Mortgage Home Loans
Owning your own home is one of the best ways to invest in your future! We offer pre-approvals, so you can find the home you've always wanted at a price you know you can afford. Trust MidWest America to help you reach financial success. Apply or check out our rates online.
Second Mortgage Loans
A Second Mortgage is a fixed rate home loan with up to 15 years to repay. There are no prepayment penalties. It's a great way to finance the improvement of a residence, bill consolidation, tuition, vacation, etc. The home must be owner-occupied and the loan qualification is based on property appraisal and credit approval.

Home Equity Loans
Thinking about home improvement ideas?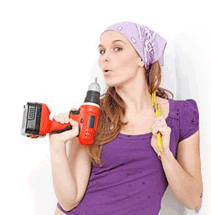 Here's something to get you going—a Home Equity Loan from MidWest America Federal Credit Union. You will receive a guaranteed decision on the loan within 2 hours of all documentation received.
Apply now by visiting any branch location or calling 260-482-3334 or toll free 1-800-348-4738.
---
* The annual percentage rate [A.P.R.] is variable and can change on a monthly basis on the second Monday of each month. The APR is current as of 12/15/16, and based on the highest prime rate published in the money rate column of the Wall Street Journal. The minimum APR is 3.50% and maximum is 18.00% in accordance with Federal law.
The APR is Prime Rate plus 0% when borrowing up to 70% of the current market value of your home, minus existing liens. When borrowing more than 70% of the current market value of your home, minus existing liens, APR is Prime Rate plus 1%. Maximum lines to $100,000 and the minimum allowable first advance is $500. The Home Equity Visa Gold Card carries a $25 annual fee charged on the anniversary date of the plan. This is available exclusively to owner occupied single family residence properties. If your property is currently not insured or is underinsured, you may be required to buy insurance. The actual amount of your loan will be determined by the amount of equity in your home.
Construction Home Loans
Indiana Market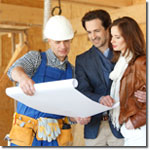 Building your new home is a big decision. MidWest America is here to help you through the process of obtaining construction financing. For our Indiana market, we offer a one-time closing with one set of closing costs and local decision making. For more information or to apply, please contact one of our Mortgage Specialists.
Mortgage Specials
We are currently offering our 10 & Done or 7 & Done special to all our members!
Related Links
Go Green

Save time, money, fuel, and the environment by using online services.

Reduce Debt

Bring your debt into focus with a free analysis and suggestions.

Account Security

Protect yourself from fraud.