Open an Account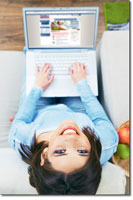 The Steps to Better Financial Management
At MidWest America, we believe becoming a member should be a simple process. We have a series of steps that will make your switch from your existing financial institution to MidWest America simple. If you have questions along the way, feel free to contact us. Before getting started, let's determine whether you qualify for membership.
Step 1
Step 2
Step 3
Welcome!
Related Links
Go Green

Save time, money, fuel, and the environment by using online services.

Reduce Debt

Bring your debt into focus with a free analysis and suggestions.

Account Security

Protect yourself from fraud.