About the Club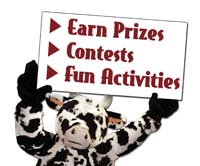 You are never too young to learn the importance of saving money. To help you do that, MidWest America is proud to offer Cowabunga Caffie's Kids Club for children 12 years of age or younger. Joining Caffie's Club is a great start to a lifetime of good savings habits AND you'll be rewarded for saving.
With each deposit of $5, you'll receive CowCash*. As your CowCash begins to accumulate you can spend it on prizes made just for Cowabunga Caffie's Kids Club Members. You get to control what kinds of gifts you want to save for. Save a little and receive a small prize or save a little more and receive an even BIGGER prize.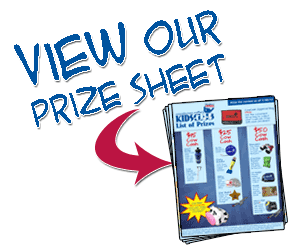 Not only can you receive prizes but you'll be on our Cow Tales mailing list. This newsletter offers you games, activities and contests! You will also be invited to events and special activities where you can meet Cowabunga Caffie in person.


Membership Perks
How CowCash Works
For every $5 you deposit into your Kids Club Account, earn $5 in CowCash*. Save your CowCash and redeem for prizes. For a current list of prizes, view our prize sheet or check the list of prizes at your local branch.

How to Get Started
All you need to do is have at least $5 deposited in your Regular Share Savings Account and make a $10 initial deposit into your Kids Club Account. Then, you are on your way to earning some great prizes.
* CowCash will only be given at the time of deposit and will not be awarded for Direct Deposits or transfers. MidWest America is not responsible for lost CowCash.
Related Links
Go Green

Save time, money, fuel, and the environment by using online services.

Reduce Debt

Bring your debt into focus with a free analysis and suggestions.

Account Security

Protect yourself from fraud.